Good evening.
I've typed and deleted this more times that I can count...
This afternoon - May 21st, 2022 - Jason - aka JWilly was involved in an accident near his home in Atlanta. He did not survive. Details are limited at this point. I ask we keep Sonya and Jason's family in your thoughts and prayers as they work through this difficult time. As details come together regarding services, I'll post here.
There is a group in southeast Ohio this weekend for the annual SEO Ramble. There are no words that will heal or comfort at this point. Jason was one of the very first "FJR" people I ever met and rode with. His heart was the size of a dump truck. Be there for each other, lean on each other.
I will remember Jason as the definition of what being a good human is; love everyone, live every second of this life as if it was your last because we just don't know what our expiration dates are.
Love you, Jason.
Thank you,
Wayne
Added 5/24/22 - From Sonya.
Swp

wrote:

↑

Tue May 24, 2022 7:38 pm

Thank you to everyone for all of the love, support, tears, and laughter honoring Jwilly (my Jason). The world lost a wonderful person who was bigger than life on Saturday and it is just not fair. I just wanted to say thank you for all of the love from everyone, I feel it and all of the family does as well here in Atlanta. xoxo - Sonya
Update - 5/23/22 @ 7:30a.
I know everyone is watching for updates and information. Please be patient. I spoke to Lee (aka Bill Lumberg on the forum) this morning. Sonya and family will be working through things today / tomorrow. As soon as any information is available regarding arrangements and the families wishes, we will publish here and via social media.
Thank you.
Wayne
Update: 5/23/22 @ 10:45a
Regarding cards and letters for those who wish to send:
Cards and letters (no packages or flowers) can be sent to Sonya and/or the greater Williams family via:
Cherokee Remodeling
C/O - JWILLY
320 Bell Park Dr., Unit B
Woodstock, Ga, 30188
Update: 5/23/22 @ 10pm
update - memorial service date - Saturday, June 11th, 2022 - details added.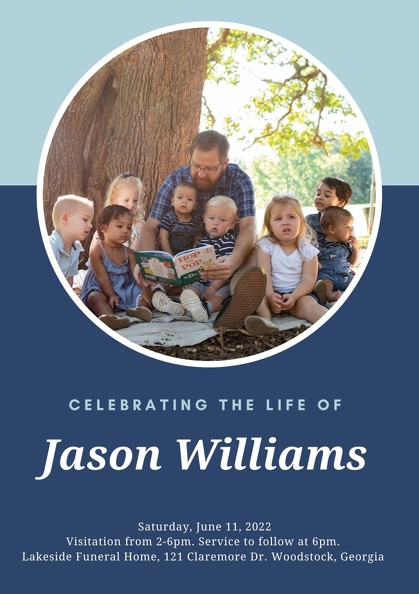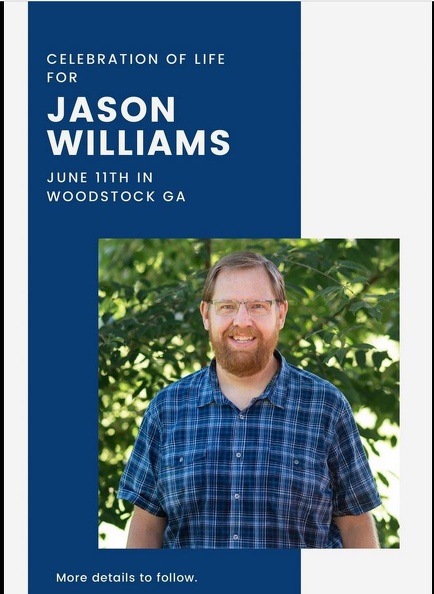 Update - GoFundMe
Jason's family has set up a GoFundMe page for those who would like to donate -

LINK

Text from the page:

Please join us on Saturday June 11th to celebrate the life of Jason Williams.

We look forward to this time of fellowship and being able to hear the stories and profound impact that Pops has had on all of us. Love you all and cannot wait to give each of you a hug that will pale in comparison to the ones Pops would give out to each of you if he saw you again. Love you all.

We have created this GofundMe to help support the final expenses for Jason. Any funds from this fundraiser will be used towards funeral and burial costs, anything leftover or in excess of those costs will go towards his 12 grandchildren. Thank you,